Types
of Appliances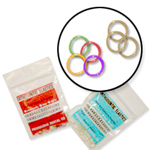 Elastics (Rubber Bands)
Elastics (rubber bands) are used to improve the relationship between your upper and lower teeth. If you have prescribed rubber bands by Dr. Dunn, wear them as instructed to maximize your results.
---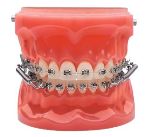 Forsus™
The Forsus is a device that serves as an alternative to bulky headgear. This device promotes growth in adolescents while assisting them to eliminate excessive overbites, improve oral health, and try to prevent the need for jaw surgery.
---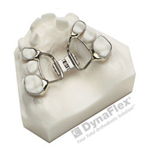 Palatal Expander
The palatal expander works to widen the upper jaw by applying gentle pressure on the upper molars each time you or your parent adjusts. Dr. Dunn will show you how to adjust your expander properly. Once your palate is the desired width, Dr. Dunn will ask you to wear the appliance for a bit more time to allow the expansion to harden.
---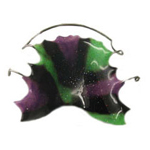 Retainers
Retainers are available in removable and fixed varieties. They work to keep your teeth in their new optimal positions after your orthodontic treatment has concluded. Dr. Dunn will show you the proper care techniques for your retainer and let you know how long you should wear it. It is important to remember that without a retainer, all of your hard work would be for nothing because your teeth will revert to their original positions.
---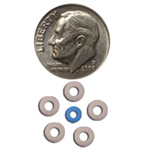 Separators or Spacers
Separators are placeholders in the shape of little doughnuts that are inserted between your teeth to allow orthodontic bands to be placed at your next appointment. Once your teeth are ready for the bands, the separators will be removed. Remember to stay away from sticky foods, toothpicks, and floss while you are wearing separators.
---
Twin Block Appliance
A twin block appliance is two appliances in one that works together to establish an advanced lower jaw position. One appliance is for the upper arch while the other one is for the lower arch. This appliance is intended to be worn full time including during meals. However, it is removable for cleaning. The twin block is preferred by many patients due to its high comfort levels compared to other jaw-correcting appliances.
Once you are done with your twin block treatment, you will be able to enjoy a broad, gorgeous smile, with proper jaw function, an improved profile, and a stable healthy temporomandibular joint.