iTero®
Element™

We Are a Digital Imaging Practice: Proud Owners of an iTero® Element™ Intraoral Scanner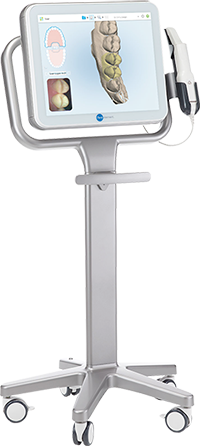 WE WANT TO GET IT RIGHT, STARTING WITH THE FIRST IMPRESSION
The iTero Element Scanner provides the latest in digital scanning technology and completely replaces the traditional alginate impressions. The iTero allows us to capture highly detailed images that create a 3D model of your teeth and surrounding structures. This amazing scanner offers our patients a high level of comfort, speed, and precision.
SAY "GOODBYE" TO THE GOOP-FILLED IMPRESSION TRAYS!
No goop or gag ever again
Fast and accurate scan for precise diagnostics
Ideal for all types of braces, including Invisalign® clear aligners and retainers
You will be able to "preview" your new smile using the Invisalign Outcome simulator (IOSim)
The process is easy, Dr. Dunn uses the iTero's wand to capture precise images of your teeth and surround structures while you breathe and swallow without any changes. You can even pause the process to sneeze or ask a question.
With the iTero Element Scanner, we can obtain a 3D model of your entire mouth to use for any of our orthodontic services.