Types
of Braces
TRADITIONAL METAL BRACES (3M VICTORY)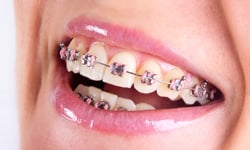 Traditional metal braces remain the most common and popular type of braces. Today, these braces have evolved as much as the field of orthodontics and are more comfortable than ever before. At Dunn Ortho, we use 3m Victory brackets which are comprised of high-grade stainless steel that straighten your teeth through the use of metal brackets and archwires. If you choose to undergo treatment using metal braces, you will have the option to personalize them by adding colored elastics (rubber bands).
CLEAR (CERAMIC) BRACES (3M CLARITY)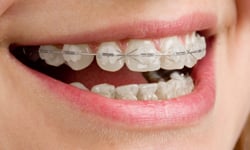 As a discreet alternative to metal braces, we offer the 3m Clarity ceramic braces. These ceramic braces are made of clear materials that make your braces less noticeable on your teeth. Ceramic braces are popular with older teenagers and adult patients who have concerns over their looks. These braces are less noticeable but require more diligence in the oral hygiene department. Ceramic braces are larger and more brittle than traditional metal braces. This type of braces is typically recommended for use on the upper front teeth.
CLEAR ALIGNERS (INVISALIGN)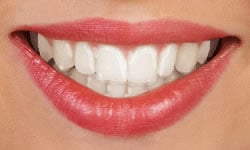 Clear aligners are another discreet alternative to braces. This option consists of a series of acrylic trays that are invisible and removable. These clear aligners straighten your teeth using gentle forces to shift your teeth into their optimal positions just like traditional braces. However, these aligners are more convenient because they can be removed to play sports or music, brush and floss your teeth, and eat all the foods you love. This innovative treatment approach also has no metal parts meaning you can say goodbye to mouth irritation during treatment.
LINGUAL BRACES (INCOGNITO)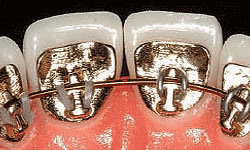 Lingual braces are one more discreet alternative to traditional braces. These braces are placed behind the teeth rather than the front teeth. This unique positioning makes these braces nearly invisible when you smile. Lingual braces are completely customized to meet your specific needs. Athletes, models, actors/actresses, musicians, and adult professionals all love lingual braces.